Committee Mandate
It is anticipated that the LAWASIA Human Rights Committee will focus activity on the following:
1.1    Research into human rights in particular in the Asian Pacific region.
1.2    Providing LAWASIA members with information on human rights.
1.3    Organising or assisting meetings, sessions and conferences of LAWASIA on human rights issues.
1.4    Proposing and/or implementing human rights intervention activities including intervention letters, organizing and researching trial and other observation missions.
1.5    Participation in meetings, among others, of bar associations/ law societies, international lawyers' organizations and international organisations.
1.6    Establishing and administrating a LAWASIA Human Rights Award, awarded to lawyers or advocates who have made prominent achievements in human rights in the Asian Pacific region.
1.7    Drafting principles for consideration by Council (e.g. principles on separation of command between civil police force and military).
1.8    Giving consideration to further development of the draft LAWASIA Pacific Human Rights Charter.
Committee Leaders

Co-Chairs, Human Rights Committee | LAWASIA
Professor Yasushi Higashizawa
Meijigakuin University
JAPAN
Professor of the Meiji Gakuin University, Faculty of Law and a Special Counsel of , the Nishi Tokyo Kyodo Law Offices (Tokyo). Attorney at law admitted in Japan, States of New York and California, USA, as well as Listed Counsel of the International Criminal Court (ICC).
He serves as a Co-Chair of the Human Rights Committee of the LAWASIA as well as a Counselor to the President of the Union Internationale des Avocats (UIA). He also served, among others, as a chair of the International Human Rights Committee (IHRC) of the JFBA, a Council Member of the International Bar Association's Human Rights Institute (IBA-HRI) and a ExCo. Member of the International Criminal Bar (ICB).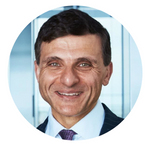 Arthur Moses SC
New Chambers
AUSTRALIA
Arthur Moses SC has been practicing at the NSW Bar in excess of 25 years. He was appointed Senior Counsel in 2008. He served as President of the NSW Bar Association during the period 2017 to 2018. He also served as President of the Law Council of Australia in 2019. His practice includes administrative law, coronial inquests, corruption inquiries, proceeds of crime litigation, work health and safety prosecutions, employment and industrial law, discrimination, restraints of trade, commercial, equity, sports law and military law cases. He regularly appears before the Federal Court, NSW Court of Appeal, Supreme Court of NSW as well as appellate Courts in other States.
He has appeared in numerous corruption inquiries before ICAC and law enforcement integrity commissions. Mr Moses also regularly appears for the Commissioner of the Australian Federal Police in proceeds of crime matters in various intermediate appellate courts throughout Australia. He has also appeared for the NSW Crime Commission.

Mr Moses SC has presented numerous seminars on topics including legal ethics, apprehension of bias, restraints of trade, employment law, and work health and safety prosecutions for institutions such as the University of NSW, the Australian Defence Force, the Law Council of Australia, the NSW Bar Association and the Judicial Commission of NSW.
Vice Chair, Human Rights Committee | LAWASIA
Shanmuga Kanesalingam
Kanesalingam & Co. Malaysian Centre for Constitutionalism and Human Rights
MALAYSIA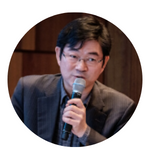 Dr Pillkyu Hwang, Esq.
GongGam Human Rights Law Foundation
KOREA
Secretary, Human Rights Committee | LAWASIA
Rebecca Preston
Parliamentary Joint Committee on Human Rights, Canberra
AUSTRALIA
Ria Singh Sawhney
Advocate, Researcher
INDIA
Publications Officer, Human Rights Committee | LAWASIA
Sugandha Yadav
Advocate
INDIA
Expert Counsellor  Children, Indigenous people, Gender, Human Rights Committee | LAWASIA
Dr Holly Doel-Mackaway
Macquarie Law School
AUSTRALIA
Expert Counsellor  (HR & Environment) Human Rights Committee | LAWASIA
Jayme Cooper
Environmental Defenders Office
AUSTRALIA
Expert Counsellor  HR Advocacy & Training, Human Rights Committee | LAWASIA
Firdaus Husni
Malaysian Centre for Constitutionalism and Human Rights
MALAYSIA